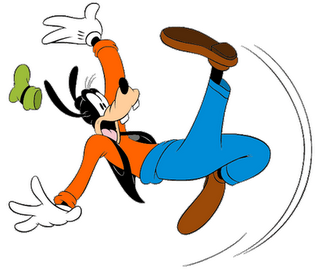 The Goofy holler is a stock sound effect that is used frequently in Walt Disney cartoons and films. It is the cry Goofy makes when falling or being launched into the air, which could be transcribed as "yaaaaaaa-hoo-hoo-hooey!!" The holler was originally recorded by yodeller Hannès Schroll for the 1941 short The Art of Skiing. Some sources claim that Schrolle was not paid for the recording. Bill Farmer, the current voice of Goofy, demonstrated the "Goofy Holler" in the Disney Treasures DVD The Complete Goofy. He also does this in the Kingdom Hearts games.
Ad blocker interference detected!
Wikia is a free-to-use site that makes money from advertising. We have a modified experience for viewers using ad blockers

Wikia is not accessible if you've made further modifications. Remove the custom ad blocker rule(s) and the page will load as expected.